Gingrich awakens opposing super PACs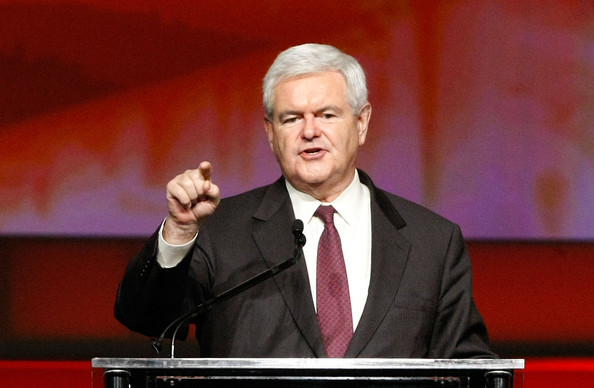 By Luke Rosiak-The Washington Times
When Mitt Romney's backers started a super PAC, it seemed they had hoped to hold their fire until the general election. But Newt Gingrich may have shaken both Romney and Obama strategists' assurance that the former Massachusetts governor will make it that far. The silence of the cash-flush Restore Our Future super PAC had been one of the most telling signs of insiders' beliefs about who the eventual Republican nominee would be.
With eight months to go before the Republican National Convention, where a nominee will formally be chosen to face off against President Obama, a shadow general election already seemed to be playing out. With the incumbent president freed of an intraparty challenger, a super PAC helmed by one of Mr. Obama's former top political strategists, Bill Burton, was actively attacking one Republican candidate and one candidate only: Mitt Romney.
On Mr. Romney's side was the super PAC formed by his 2008 presidential campaign's general counsel, Charlie Spies. As one Republican candidate after another rose through the pack with poll numbers that matched or beat Mr. Romney's – first Michele Bachmann, then Rick Perry and later Herman Cain – the group displayed only restraint.
It was not for a lack of funds. The 2010 Supreme Court ruling that created the unlimited-donation vessels, Citizens United, seemed tailor-made for Romney backers – overwhelmingly wealthy financial-sector workers for whom the $2,500 cap on contributions to official campaigns was most restrictive. The committee even made news for taking three $1 million contributions from cryptically named limited liability corporations, at least one of which formed specifically to hide the identity of the financier behind the donation.
Despite the resources to go after both Mr. Romney's Republican rivals and Mr. Obama, the fund seemed to be looking only ahead. After announcing a $12 million haul in July, it curiously was not heard from again.
To read more, visit:Â http://www.washingtontimes.com/news/2011/dec/11/gingrich-awakens-opposing-super-pacs/