Gingrich knocked by right on healthcare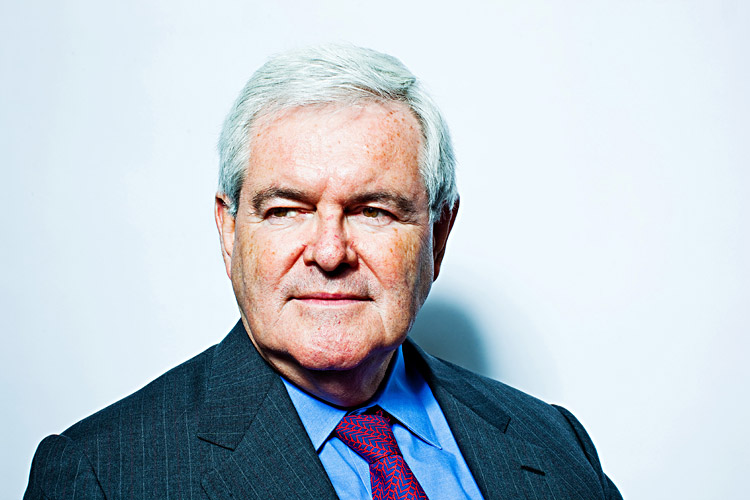 By Michael O'Brien -The Hill
Former House Speaker Newt Gingrich (R-Ga.) on Monday sought to walk back his controversial remarks on healthcare after coming under friendly fire from the right.
Gingrich, who's acknowledged that his discipline and judgment would be a key metric of success in his bid for the Republican presidential nomination, had come under intense criticism from conservatives stunned by his comments on NBC's "Meet the Press."
"I am completely opposed to the ObamaCare mandate on individuals," Gingrich said in a video posted to his website on Monday. "I am for the repeal of ObamaCare and I am against any effort to impose a federal mandate on anyone, because it is fundamentally wrong and, I believe, unconstitutional."
The Web video was posted less than 24 hours after Gingrich, one week into his formal White House bid, criticized Medicare reforms included in the House Republican budget and offered support for the concept of an individual mandate to buy health insurance.
Gingrich expressed support for people "being required to have health insurance," and told "Meet the Press" host David Gregory, "I believe all of us have a responsibility to help pay for healthcare."
Later on Monday, the former Speaker again tried to clarify his comments, saying he viewed the federal mandate as unconstitutional but reiterating his belief that "individuals should be responsible to pay for the care that they receive."
"Under the 10th Amendment, states should be free to design a system that works best to achieve that goal," Gingrich added in an endorsement of a position similar to the one advocated last week by former Massachusetts Gov. Mitt Romney, who faces his own set of challenges in the GOP presidential primary because of the healthcare law he supported in his state.
Gingrich described Medicare reforms in the House GOP budget as "right-wing social engineering" and radical change. Democrats have been hitting the GOP hard on the proposed Medicare reforms, and the former Speaker's criticism seemed to play into their hands.
"With allies like that, who needs the left?" asked House Budget Committee Chairman Paul Ryan (R-Wis.), who authored the Medicare reforms, in a radio interview.
Ryan's proposal would transform Medicare into a voucher-based system for Americans under the age of 55.
Former Sen. Rick Santorum (Pa.), one of Gingrich's foes for the Republican nomination, pounced on both sets of comments.
"For several years, Newt Gingrich has deserved a lot of credit for thinking through a great many issues in a serious and interesting fashion," Santorum said in a statement. "But his criticism of Congressman Paul Ryan's Medicare reform plan yesterday was a big departure from Speaker Gingrich's often sound policy proposals."
Santorum said it is "out of line with conservative principles" to support an individual mandate, something he said both Gingrich and Romney have done in recent appearances. The Massachusetts healthcare law spearheaded by Romney includes an individual mandate.
The conservative group Club for Growth seized on Gingrich's comments to say that they exemplified why Gingrich, as president, would "sometimes be a major disappointment to fiscal conservatives."
Gingrich on Monday acknowledged that he "may have been too dramatic" in describing Ryan's plan as social engineering, but renewed his warnings to Republicans to tread lightly on Medicare, which polls suggest voters do not want to change.
"We just went through two years of Obama trying to ram something down our throat that people didn't want," Gingrich said on conservative pundit Michael Gallagher's radio show. "My message to conservatives is: Be very careful, and don't get in the habit of trying to ram things down people's throats."
Gingrich accused the media of using "gotcha" tactics to take his words "dramatically out of context."
"I don't have a fight with Paul Ryan; we would approach Medicare differently," he said. "I don't think that's a fight — that's part of the legislative process."
Gingrich had previously offered support for the Ryan budget. In an interview earlier this month with Time magazine, he said he would have voted for the Ryan plan, which he called a "first step" toward addressing the deficit.
To read more, visit:Â http://thehill.com/blogs/ballot-box/gop-primaries/161469-gingrich-faces-fire-from-conservatives-after-healthcare-comments