Gingrich Makes it Official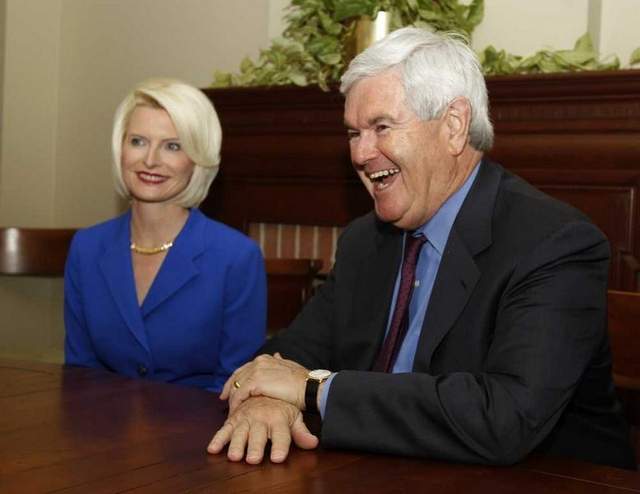 By KENDRA MARR, Politico
Newt Gingrich formally launched his long-expected presidential campaign Wednesday, saying "we can return America to hope and opportunity."
"I want your help, because no one person in the Oval Office can get this done," Gingrich said in a YouTube video after announcing his candidacy on Twitter. "We Americans are going to have to talk together, work together, find solutions together and insist on opposing… those forces that don't want to change."
Gingrich had already said two days earlier that the announcement was coming, and coupled with an awkwardly aborted campaign roll-out two months ago, it made for a slow march toward a full-fledged campaign. Even after his Twitter post, Gingrich's new campaign website had only a placeholder for quotes from his video message.
But the anti-climactic start nonetheless kicked off his most earnest effort at returning to national political power since resigning as House Speaker more than a decade ago. And in a GOP primary field that has left party activists wanting — and bereft of a dominant front-runner — Gingrich adds a truly national figure to the race, one well known to voters across the country.
"There's a much better American future ahead with more jobs, more prosperity, a better health system, longer lives, a greater independent living and a country that is decentralized under the 10th Amendment with power once again back with the American people and away from Washington bureaucracy," he said.
Gingrich is set for a busy first few days as an actual candidate. He'll appear on Fox News's "Hannity," Wednesday evening; address state Republicans Friday in Georgia, which he represented in Congress for almost 20 years; deliver the commencement address Saturday at Eureka College, Ronald Reagan's alma mater; and stump heavily next week in Iowa. He's mapping an aggressive campaign strategy that won't write off any state primary or caucus contests.
He enters the race with the strength of near-universal name recognition against many lesser-known rivals. But Gingrich also confronts a past of affairs and two divorces that will be difficult to sell to social conservatives. His early poll numbers, usually topping out at low double-digits nationally, reflect a GOP base wary of returning him to power.
Often seen as the GOP's "ideas man," Gingrich is widely admired, even by Republican detractors, for his intellectual heft and policy bona fides, if not his message discipline (he got some flak from establishment Republicans last year for saying that President Barack Obama has "Kenyan, anti-colonial" mindset).
"He's a great articulator of ideas. I celebrate him for that," Georgia Republican state Rep. Earl Ehrhart said, just seconds before bristling at Gingrich's assumption that he'll enjoy a built-in Georgia advantage after living in northern Virginia for more than a decade.
"Newt is all about Newt Gingrich," Ehrhart said. "You can't function in a political realm just on the strength of your ideas. You have to develop coalitions with others, and it's not one of Newt's strengths."
To read more, visit:Â http://www.politico.com/news/stories/0511/54780.html#ixzz1M5vGApZP