Gingrich wins Western straw poll for Trump running mate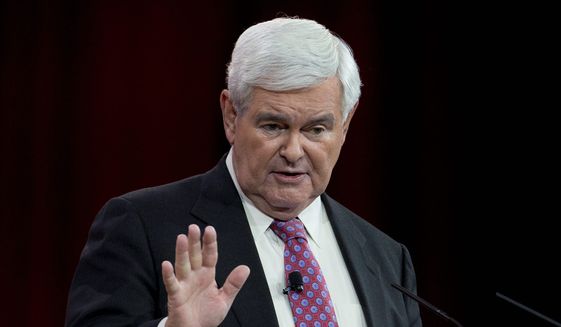 Former House Speaker Newt Gingrich won Sunday's Republican vice presidential straw poll of attendees at the Western Conservative Summit.
Mr. Gingrich, who took 194 votes, for 20 percent of the 985 votes cast, was followed by Sen. Tom Cotton, Arkansas Republican, who spoke Saturday at the three-day conference and took 148 votes, or 15 percent.
Rounding out the top five were three former Republican presidential candidates: ex-Hewlett Packard CEO Carly Fiorina, retired neurosurgeon Ben Carson, and Sen. Ted Cruz of Texas.
The seventh annual summit usually holds a presidential straw poll but switched this year after businessman Donald Trump effectively cinched the nomination in May. He has not yet announced his choice for vice president.