GOP abuzz over Mitt Romney's liberal lexicon on poverty, foreign policy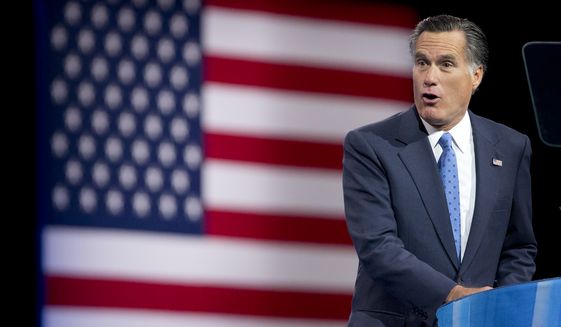 Mitt Romney's opening pitch for a third shot at the White House left many Republicans scratching their heads, in part because his plans to fight poverty and tyranny seemed to borrow the lexicon of liberals like FDR, LBJ and Woodrow Wilson.
With a full house of Republican National Committee members listening aboard the USS Midway in San Diego, Mr. Romney implored his party last week "to lift people out of poverty" and "to make the world safe."
The first phrase is a favorite of liberals who gush over Franklin Delano Roosevelt's New Deal and Lyndon B. Johnson's Great Society programs that put the government at the forefront of fighting poverty. The latter phrase was a tenet of Wilson's foreign policy doctrine, cemented in part by his 1917 speech declaring war on Germany.