GOP candidates lay groundwork for Florida fight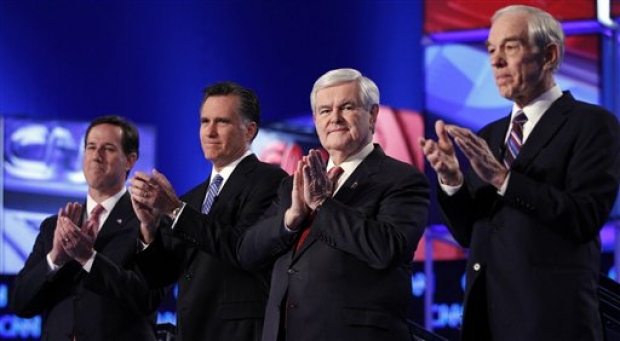 Add New
By FOXNews.com
Before the polls even closed in South Carolina, the Republican presidential candidates were gearing up for another bruising battle in Florida — recognizing that the race is unlikely to be wrapped up any time soon.
Newt Gingrich, who Fox News projects has won the South Carolina primary, hit pause on that state's campaign Saturday to hold a telephone town hall with Florida voters. After polls closed in South Carolina, his campaign tweeted in a fundraising pitch, "Thank you South Carolina! Help me deliver the knockout punch in Florida."
Mitt Romney, aides told Fox News, is meanwhile readying a fresh set of attacks on Gingrich in the Sunshine State.
The preparations confirm what the candidates are saying — that South Carolina, which two weeks ago looked like it might be the end of the road for Romney's opponents, is now seen as just the beginning of a protracted battle for delegates.
"We have a long way to go, so come join us in Florida," Romney told supporters Saturday. "Then in Nevada, Michigan, Colorado. We have a long way to go."
The political dynamics in Florida are far different from those in South Carolina. A diverse state with heavy concentrations of senior, Hispanic and Jewish voters, Florida is a bigger battlefield with several major media markets. The candidates will almost immediately have to square off in the state for another debate on Monday. All four remaining candidates — Romney, Gingrich, Ron Paul and Rick Santorum — have confirmed they will attend, despite some earlier questions about Romney's schedule.
To read more, visit: Â http://www.foxnews.com/politics/2012/01/21/gop-candidates-lay-groundwork-for-florida-fight/