GOP: It's Time for Term Limits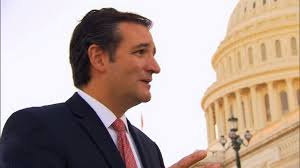 Emboldened by President-elect Donald Trump's call to "drain the swamp," conservatives on Capitol Hill are renewing their push to impose term limits on members of Congress.
Sen. Ted Cruz (R-Texas) and Rep. Ron DeSantis (R-Fla.) have already offered a constitutional amendment that would limit senators to two six-year terms and House members to three- two-year terms. Several other lawmakers are preparing to roll out similar legislation.
And the far-right House Freedom Caucus, of which DeSantis belongs, has been discussing whether to take a formal position in the coming weeks to support restricting congressional terms.