GOP negotiators reach deal to postpone IRS impeachment vote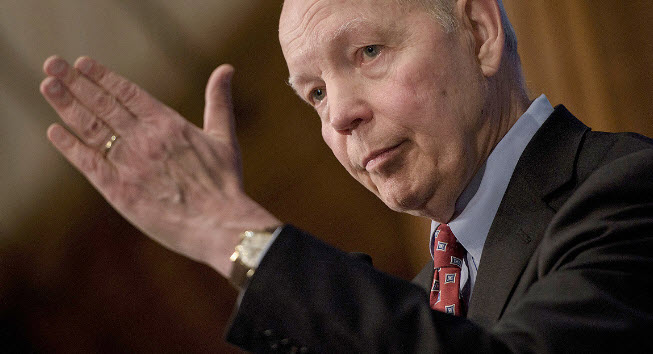 House Freedom Caucus Chairman Jim Jordan and Judiciary Committee Chairman Bob Goodlatte have reached a tentative compromise to postpone a vote to impeach the IRS commissioner, sources familiar with the talks told POLITICO.
Under the terms of the emerging deal, IRS Commissioner John Koskinen would testify before the Judiciary panel next Wednesday, and any impeachment vote would likely be postponed until after the November election rather than take place on Thursday, the sources said.
Koskinen has also indicated he is willing to appear before the Judiciary panel, people familiar with the talks told POLITICO.
The compromise offers both sides a chance to claim victory. Jordan (R-Ohio) and the Freedom Caucus have been pushing for impeachment proceedings since January, a process that usually begins with the person accused of impeachment presenting his or her defense during Judiciary Committee proceedings. But Goodlatte (R-Va.) has refused to take action, steadfastly disagreeing that Koskinen deserves impeachment.
Next week's hearing, while not officially an impeachment hearing, means Republicans will get a change to grill Koskinen, while giving him the due process typically accorded those facing possible impeachment.