GOP presidential candidates hammer on 'top secret' Clinton emails in final days before Iowa Caucus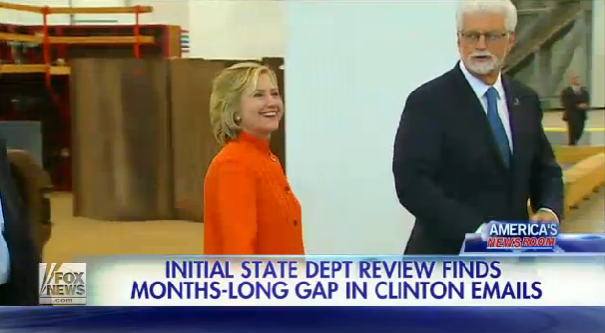 The Republican presidential candidates are seizing on the "top secret" Hillary Clinton emails in the final weekend before the Iowa Caucus, trying to slow their top Democratic rival by arguing her mishandling of the messages makes her unfit to be president.
"Hillary Clinton is a major national security risk. Not presidential material!" GOP frontrunner Donald Trump tweeted after the State Department said Friday that it will withhold 22 emails from Clinton's correspondence as secretary of state because they are classified "top secret."
Trump and the 10 other Republican candidates are barnstorming across Iowa this weekend ahead of the Iowa Caucus on Monday, the first-in-the-nation balloting in the 2016 presidential race.