GOP promises tough queries at Kagan hearings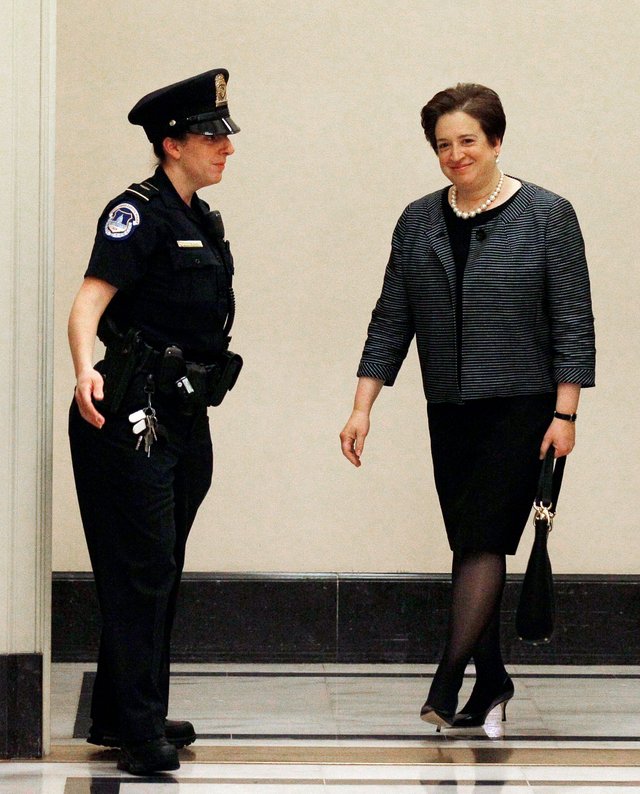 By Ben Conery, The Washington Times
The first time Elena Kagan appeared before the Senate Judiciary Committee, she deftly deflected the initial Republican attack she faced on her way to a smooth confirmation as the Obama administration's solicitor general.
Ms. Kagan returns to the committee Monday, and the stakes are much higher, as a seat on the Supreme Court hangs in the balance.
And while Ms. Kagan's confirmation is all but assured, this week's hearings will give the American public another chance to see how she handles what is expected to be withering Republican opposition.
President Obama nominated Ms. Kagan, 50, in May to replace Justice John Paul Stevens, who is retiring after 35 years on the bench. If confirmed, she will join Justices Ruth Bader Ginsburg and Sonia Sotomayor, Mr. Obama's first appointment, on the bench — the first time three female justices will have served together on the high court.
Last year, during Ms. Kagan's nomination hearings for solicitor general, the first Republican attack she faced came from Sen. Arlen Specter of Pennsylvania, who was the top Republican on the committee at the time.
Mr. Specter, who has since changes parties, grilled her about a memo she wrote as a clerk for Justice Thurgood Marshall some 20 years earlier. The memo questioned whether religious organizations should be allowed to receive federal funding to deal with issues surrounding teen pregnancy, and Ms. Kagan quickly thanked Mr. Specter for bringing it up.
"I first looked at that memo, thought about that memo, for the first time in 20 years, I suppose, just a couple of days ago when it was included on a blog post," Ms. Kagan said. "And I looked at it and I thought, 'That is the dumbest thing I have ever heard.'"
As laughter filled the hearing room, Mr. Specter replied: "You do not have to go any further." Her ease in handling the senator's question set the tone for the rest of the hearing, which ended uneventfully and with her easy confirmation as solicitor general.
To read more, visit: http://www.washingtontimes.com/news/2010/jun/27/gop-promises-tough-queries-at-kagan-hearings/