GOP targets health mandate in tax reform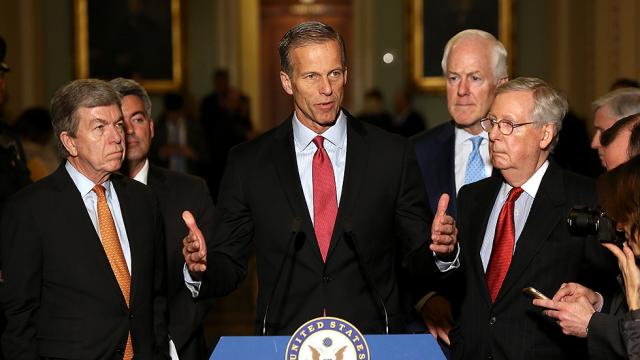 Senate Republicans are including the repeal of ObamaCare's individual mandate in their tax-reform bill, a risky play that meets President Trump's demands but could cost the measure support from centrists.
Repealing the mandate gives Republicans more money to offset the cost of tax cuts, and would fulfill a long-standing GOP promise to eliminate a core part of former President Obama's health-care law.
Republicans can afford only two defections in the Senate and pass the tax bill if all Democrats oppose it, but Sen. John Thune (R-S.D.) expressed confidence that Republicans have the votes after a count.
At the same time, Republicans acknowledged after a conference lunch that the decision to add the mandate's repeal to the tax bill was not unanimous, suggesting uncertainty that the GOP has 52 votes.