GOP tax plan would slash rates, simplify code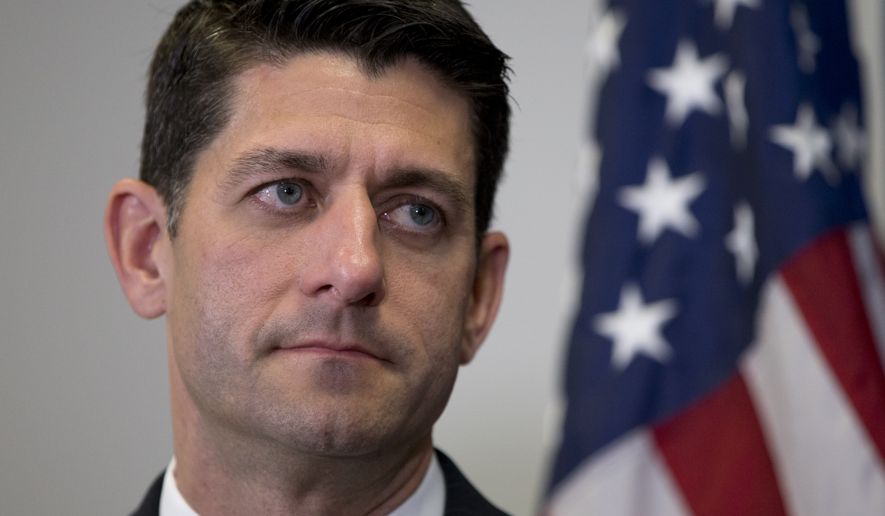 House Republicans called for a "fairer" and "flatter" tax code Friday, saying Americans should be split into fewer income brackets and file their returns on something as simple as a postcard.
Their tax proposal, the sixth and final piece of the GOP's election-year agenda, would slash rates for individuals and corporations, streamline deductions for parents and clarify benefits tied to paying for college.
It would bolster incentives for charitable giving, decrease the tax burden on American-made products and reform the IRS.
"We want a tax code that works for taxpayers, not for tax collectors," said Speaker Paul D. Ryan, Wisconsin Republican.
The GOP plan would lower the corporate tax rate from 35 percent to 20 percent and cap the individual rate at 33 percent, down from 39.6 percent. It also would repeal the estate tax — or "death tax" in GOP parlance — on the grounds it robs families of the nest egg that farmers and others have built for their heirs.