GOP to change debt bill after finding it violates Boehner's pledge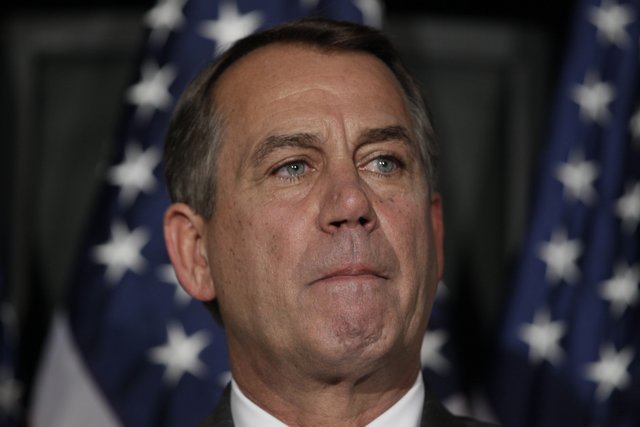 By Stephen Dinan-The Washington Times
House Republicans are scrambling to rewrite their debt limit increase bill after Congress's official scorekeeper said it will save less than Mr. Boehner had claimed, leaving him in violation of his own pledge to cut more spending dollar-for-dollar than the debt would be increased.
"We're here to change Washington – no more smoke-and-mirrors, no more 'phantom cuts.'" said Michael Steel, a spokesman for Mr. Boehner, Tuesday afternoon. "We promised that we will cut spending more than we increase the debt limit – with no tax hikes – and we will keep that promise. As we speak, congressional staff are looking at options to re-write the legislation to meet our pledge."
The announcement came soon after the Congressional Budget Officesaid Mr. Boehner's bill reduced future spending by just $850 billion, which was $50 billion less than the $900 billion debt increase he proposed.
CBO said that Mr. Boehner's bill does reduce cut $1.1 trillion when compared to where spending levels were in January — but that was before Congress and the president agreed to a 2011 spending bill that cut tens of billions of dollars.
CBO said Mr. Boehner's office requested that additional calculation because his "staff indicated that this comparison would be useful."
Compared to current levels, CBO said the debt bill reduces future discretionary spending by $695 billion and reduces mandatory spending by $20 billion over 10 years. Those savings mean the government would pay $135 billion less in projected interest costs, which is how CBOreached the $850 billion total.
To read more, visit:Â http://www.washingtontimes.com/news/2011/jul/26/gop-change-debt-bill-after-finding-it-violates-boe/