Gorsuch confirmation to Supreme Court certain after Senate goes 'nuclear'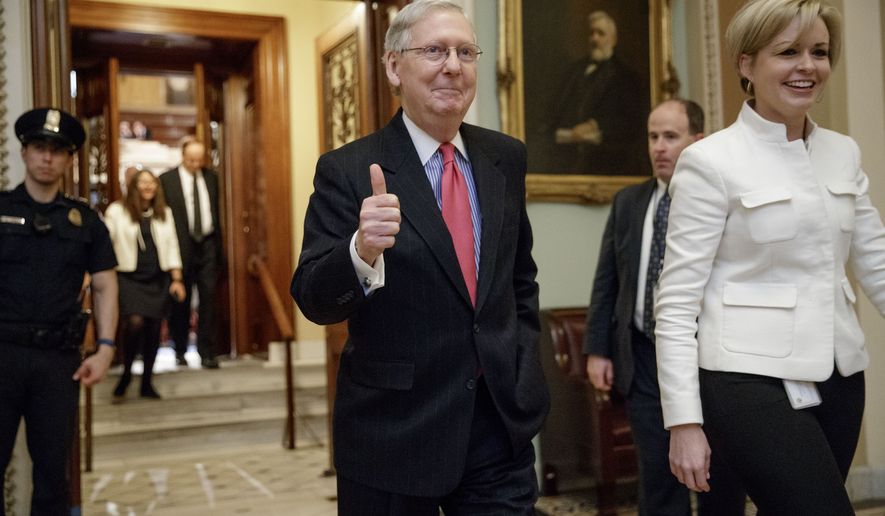 Republicans used the "nuclear option" to pave the way Thursday for Judge Neil Gorsuch to be confirmed to the Supreme Court, adjusting the Senate rules to break a Democratic filibuster and deliver President Trump a major early victory.
A final confirmation vote is expected Friday, but Judge Gorsuch's fate is no longer in doubt — he will become the ninth justice, filling the seat left vacant more than a year ago by the death of Justice Antonin Scalia.
Democrats fought feverishly to try to thwart Mr. Trump and Judge Gorsuch, mounting the Senate's first partisan filibuster of a Supreme Court nominee. They mustered 44 senators' support, which usually would be more than enough to sustain a blockade.
Republicans, though, said the filibuster was a striking breach of tradition and flexed their 52-seat majority to rewrite the rules, using a tactic Democrats pioneered in 2013 to apply to lower federal court judges and executive branch appointments.