Green groups blast Trump's reported pick of black gold CEO for State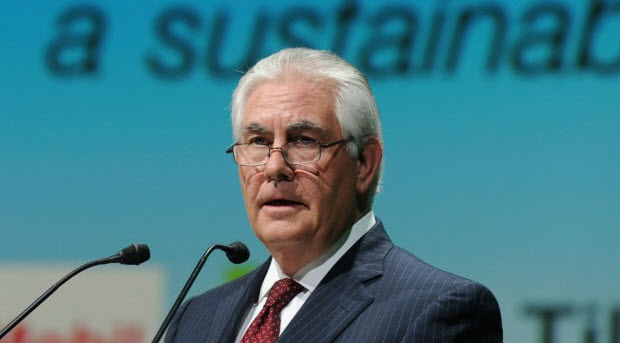 Environmental groups on Saturday ripped President-elect Donald Trump's reported pick of Exxon Mobil CEO Rex Tillerson for secretary of State.
NextGen Climate, Greenpeace, Friends of the Earth and the Sierra Club criticized the selection of Tillerson, who the New York Times said is expected to be offered the position this weekend.
"Just when we thought Trump's cabinet could not get farther away from the needs of the American people, he sneaks in a Saturday appointment of Exxon CEO Rex Tillerson as Secretary of State," Greenpeace spokesperson Cassady Craighill said in a statement.
"In this position, Tillerson will try his hardest to silence global initiatives and the right of state attorney generals to hold fossil fuel companies legally accountable for climate change. We will not silenced, and we will not allow this cabinet of billionaires to steamroll the people," she added.
Billionaire environmental activist Tom Steyer said Tillerson's nomination "completes the takeover of our democracy by Big Oil, Wall Street and the Far Right."