Hillary Clinton under fire in South Carolina for being 'old, white and rich' as Republican presidential hopefuls pile on the Democratic front-runner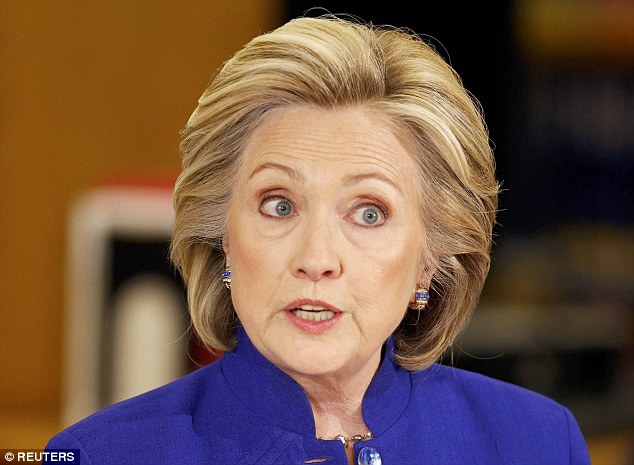 Democrats 'don't like "old, white and rich",' a red-meat conservative audience heard Saturday in the early hours of the South Carolina Freedom Summit.
'And their answer to that is Hillary.'
Mrs. Clinton, the American liberal most likely to contend for the presidency in 2016, rivaled the ISIS terror army in taking punches from Republicans at the event, held in Greenville.
The demographic quip came from Kellyanne Conway, a pollster. But she wasn't alone.
Former Pennsylvania Sen. Rick Santorum, four years ago the Iowa Caucus victor, complained that Clinton stood in the way of nuclear-related sanctions he once drafted when they were both senators.
Asked after his speech if he could think of a nice work or two for the former secretary of state, he stood puzzled and then shrugged: 'Happy Mother's Day?'