Hillary mulls challenging legitimacy of 2016 election, cites Russian influence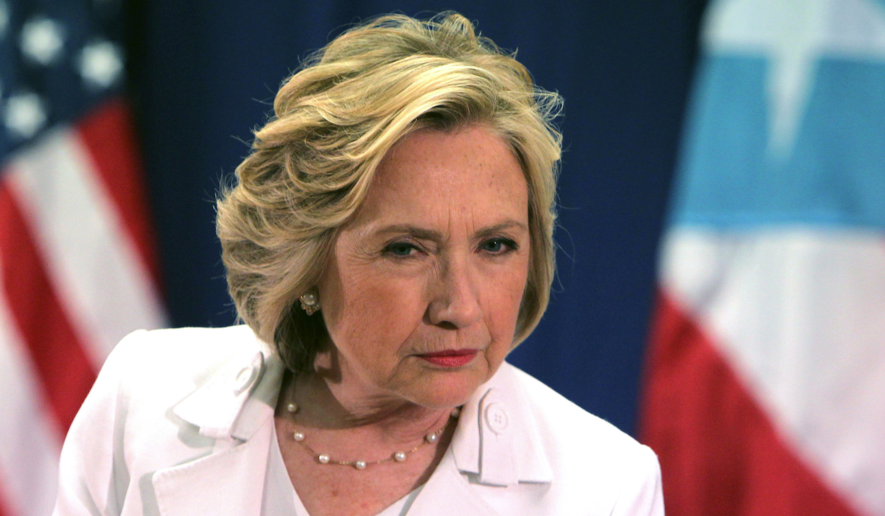 Hillary Clinton on Monday would not rule out the possibility of challenging the results of the 2016 presidential election, saying it's clear the Russians influenced the outcome and that the legitimacy of President Trump's victory could be called into question as congressional and independent probes into Russian involvement move forward.
In an interview with NPR, the former secretary of state — who will speak in Washington on Monday evening as part of her nationwide book tour — would not rule out formally contesting the results of the election.
"I wouldn't rule it out," she said, though she quickly admitted there's virtually no legal path forward, and that challenging election results at this point would be unprecedented.
"There are scholars, academics, who have arguments that it would be [possible], but I don't think they're on strong ground. But people are making those arguments. I just don't think we have a mechanism," Mrs. Clinton said.