Hillary Still Not Ready: Formal Campaign Launch 'Delayed Indefinitely'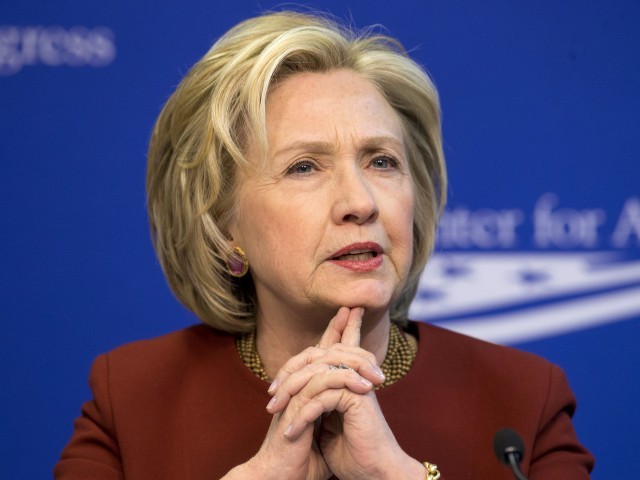 Hillary Clinton is still not ready for her formal presidential launch.
According to Politico, after Clinton officially announced her candidacy on April 12 with a YouTube video, campaign officials said that a "traditional big-picture speech and rally outlining Clinton's vision for the country's future and her reason for running" would follow in May.
Clinton is apparently still figuring out what her vision is, why she wants to be president, and the rationale for her candidacy since that formal rollout has now been "delayed indefinitely" and pushed back until at least June, according to the report.
Her rollout has been rocked and big-footed by the numerous revelations about influence peddling and possible pay-to-play donations to the Clinton Foundation in Breitbart News Senior Editor-at-Large and Government Accountability Institute President Peter Schweizer's blockbuster Clinton Cash book.