Holder agrees to meet with Issa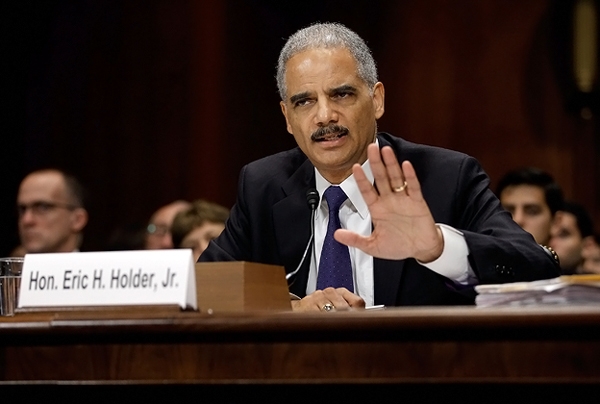 By Jordy Yager, The Hill
Attorney General Eric Holder agreed to meet with Rep. Darrell Issa (R-Calif.) on Tuesday as part of his attempt to stave off a vote to hold him in contempt of Congress.
In a letter to the chairman of the House Oversight and Government Reform Committee sent on Monday, Holder proposed the meeting in order to discuss the role of the Justice Department in the botched gun-tracking operation, Fast and Furious.
He also suggested having Rep. Elijah Cummings (D-Md.), the ranking member of Issa's panel, and Sen. Patrick Leahy (D-Vt.), the chairman of the Senate Judiciary Committee, attend the 11 a.m. meeting.
It is expected that Sen. Chuck Grassley (R-Iowa), the ranking member of the Senate Judiciary Committee who first raised the controversial issue of gun-walking in Fast and Furious to Congress, will also attend. The location of the meeting hasn't been released.
On Wednesday, Issa's panel is scheduled to vote on whether to place the attorney general in contempt of Congress for not complying with the powerful Republican's subpoena for documents related to Fast and Furious. In the lead-up to the vote, both sides have been engaged in a public relations battle, each volunteering to meet with the other and releasing letters to the press to show their willingness to reach a solution.
Holder said in his Monday letter that the DOJ had delivered to Issa the answers that he has been pressing for.
"The department has offered a serious, good faith proposal to bring this matter to an amicable resolution in the form of a briefing based on documents that the committee could retain," Holder wrote.
To read more, visit: Â http://thehill.com/homenews/house/233257-holder-and-issa-to-meet-on-tuesday