Holder: "Nobody at the DOJ has lied"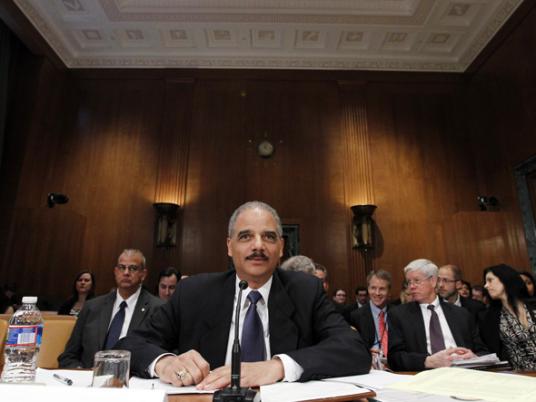 byPhilip Klein, Washington Examiner
Attorney General Eric Holder denied that anybody at the Department of Justice lied about the Fast and Furious program that allowed guns to fall into the hands of Mexican drug lords, even though he admitted that the DOJ sent inaccurate information to Congress.
Last week, the DOJ took the rare step of formally withdrawing a letter it sent to Congress in February that falsely claimed the program being executed by the Bureau of Alcohol, Tobacco, Firearms and Explosives did not allow guns to "walk" into Mexico.
Confronted about this by Rep. Jim Sensenbrenner, R-Wis., Holder defended the DOJ.
"Nobody at the Justice Department has lied," Holder insisted.
When Sensenbrenner pressed Holder on the distinction between lying and misleading Congress, Holder said it was a matter of a person's "state of mind."
Holder said that when DOJ officials provided inaccurate information to Congress, they didn't know at the time that it was inaccurate.
To read more, visit:Â http://campaign2012.washingtonexaminer.com/blogs/beltway-confidential/holder-nobody-doj-has-lied/244706