Hopes rise for major tax package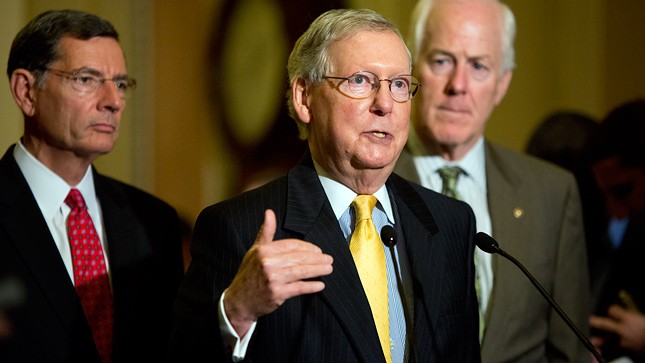 Congressional leaders and senior White House officials are scrambling to put together a major tax deal, with the talks showing new signs of life after faltering over the weekend.
Negotiations ramped up Monday evening on a deal that could balloon to $800 billion. Both sides are expressing optimism, though buy-in from the White House is still needed.
Senate Majority Leader Mitch McConnell (R-Ky.) wants to show voters ahead of next year's election that Republicans know how to govern. He said Congress would finish work on "either a couple-a-year tax package or a more robust tax package."