Host blasts absent Trump at White House Correspondents' Dinner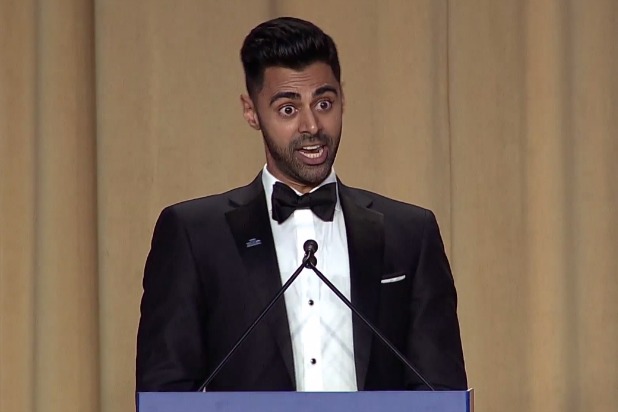 Hasan Minhaj, of Comedy Central's "The Daily Show," ended the White House Correspondents' Dinner Saturday night by blasting President Trump in a night that mostly focused on the First Amendment.
"We've got to address the elephant that's not in the room," Minhaj said. "The leader of our country is not here. And that's because he lives in Moscow. It's a very long flight. As for the other guy, I think he's in Pennsylvania because he can't take a joke."
Trump's tweeting habits and his administration were not off limits in Minhaj's final speech of the night.
"Jeff Sessions couldn't be here tonight" Minhaj said. "He was busy doing a pre-Civil War re-enactment."
Minhaj took a turn at lecturing journalists who were seated for the dinner and told them that "Donald Trump doesn't care about free speech."