Hostage's Family Lash Out At Whitehouse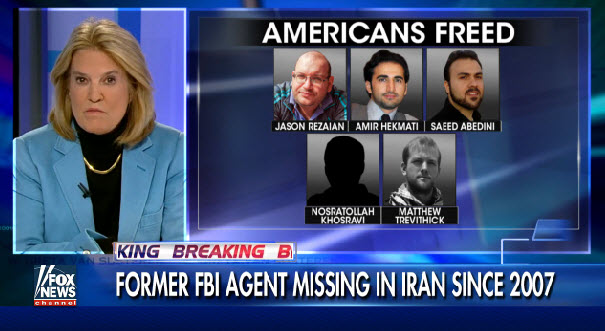 The family of former FBI agent Robert Levinson, who disappeared in Iran nine years ago, slammed the Obama administration Monday for not informing them that their relative was not included in a prisoner exchange announced over the weekend.
"We had to learn it from the TV ourselves, and that's very disappointing and heartbreaking," Robert Levinson's wife, Christine, told the Associated Press. She used stronger language in another interview, telling ABC News that she felt "extremely betrayed" by the White House.
Christine Levinson told ABC that she had tried unsucessfully to meet face-to-face with adminstration officials for the past six weeks. Hours after the prisoner exchange was announced Saturday, she said Deputy National Security Adviser Lisa Monaco called to apologize, claiming the White House had meant to inform her before the news broke, but the Iranian government had leaked the word early.