House conservatives prepare for upcoming fiscal fights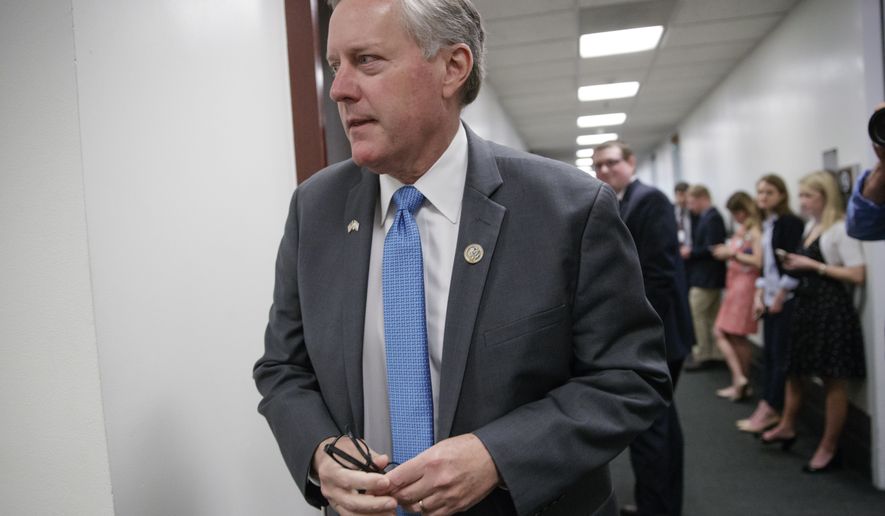 House conservatives say they want to see money for President Trump's border wall, a crack down on sanctuary cities and more cash for the Pentagon all tucked into an emergency spending bill Congress must pass later this month.
But they are downplaying the chance that those fights result in a government shutdown, saying even if they don't win all the battles, there are enough other must-pass bills later this year to stick them on.
Rep. Mark Meadows, the head of the House Freedom Caucus, said he and his colleagues will try to make big dents in service of Mr. Trump's priorities, but they have less faith that the Senate will back them up.
"I think you will see funding in it for the wall," Mr. Meadows said Thursday at an event sponsored by Politico. "I think you will see funding in there for better enforcement on 'sanctuary' cities and I think you will see a plus-up on military. So specifically I think that is what you will see. I think most people will vote for that. It will go the Senate, it will be stripped out and then we will have a hard decision to be made in four days."