House Democrat re-hangs painting depicting cops as pigs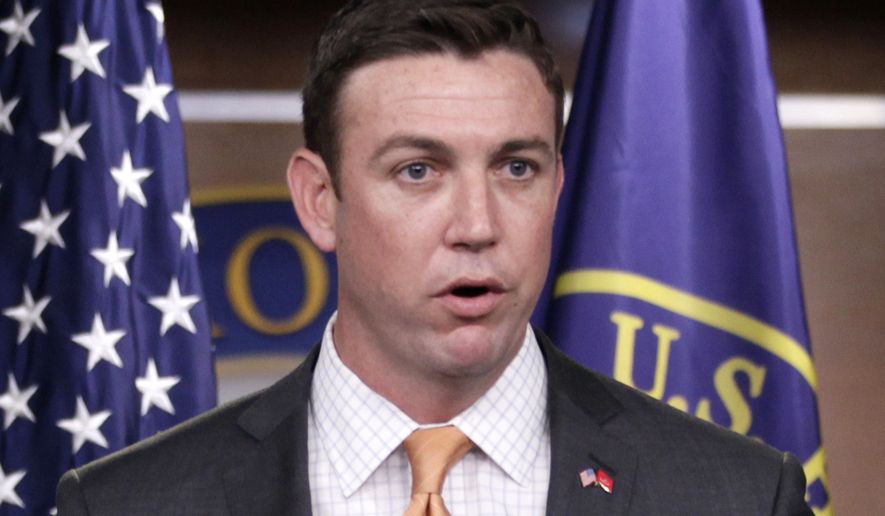 Rep. Lacy Clay (D-Mo.) returned a controversial painting depicting a confrontation between black protesters and police officers portrayed as feral pigs to its original place in the Capitol complex on Tuesday after a Republican lawmaker personally removed it.
The painting had been displayed in a highly trafficked tunnel connecting the Capitol and two House office buildings since June as part of an annual high school art competition.

But Rep. Duncan Hunter (R-Calif.) took down the painting and returned it to Clay's office on Friday after conservative news outlets had taken notice in recent weeks.
Clay, surrounded by fellow members of the Congressional Black Caucus, said taking down the painting violated the freedom of speech and expression.
"This is really not about a student art competition anymore. This is about protecting the Constitution," Clay said.
Law enforcement organizations offended by the depiction of police officers as pigs had asked Speaker Paul Ryan (R-Wis.) last week to remove the painting. Capitol Police officers had also taken offense at the picture, which is currently located near a police security checkpoint.
Clay is trying to file a complaint with the Capitol Police accusing Hunter of theft.