House Dems say Trump will be in breach of contract over hotel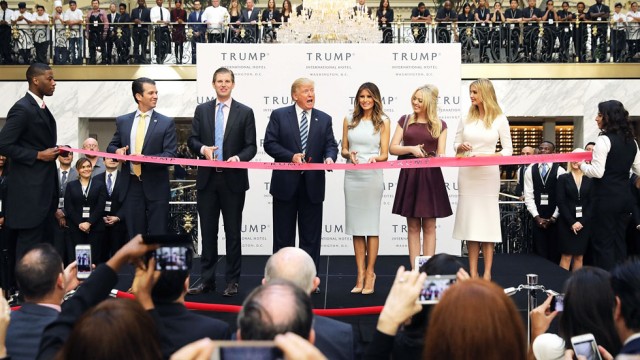 President-elect Donald Trump will be in breach of contract with the General Services Administration (GSA) over his Washington hotel when he takes office, Democratic lawmakers say in a new letter.
The letter was sent to the GSA by Democratic Reps. Elijah Cummings (Md.), Peter DeFazio (Ore.), Gerry Connolly (Va.) and André Carson (Ind.). It thanks the GSA for a briefing delivered to lawmakers about possible conflicts of interest regarding the Trump International Hotel.
"Most importantly, the Deputy Commissioner informed our staff that GSA assesses that Mr. Trump will be in breach of the lease agreement the moment he takes office on January 20, 2017, unless he fully divest himself of all financial interests in the lease for the Washington, D.C. hotel," the lawmakers wrote.
"The Deputy Commissioner made clear that Mr. Trump must divest himself not only of managerial control but of all ownership interest as well."
Trump's company is leasing the Old Post Office building from the federal government for the hotel.