House gun control sit-in stretches into second day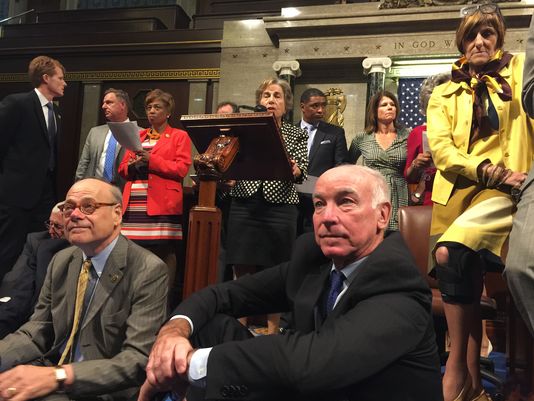 GOP leaders abruptly adjourned the House a day early Thursday morning as a Democratic sit-in over gun control led to chaos on the floor.
Republicans, the majority in the chamber, lost control of the House for much of Wednesday after Democrats launched the sit-in before noon to demand votes on gun control legislation.
The GOP refused to cave to those demands and managed to regain enough control of the floor to approve an emergency funding package to combat the Zika virus after 3 a.m. Thursday.
Democrats then continued their sit-in, which will hit the 24-hour mark at midday Thursday.