House tax plan would recoup 10 percent of lost revenues through growth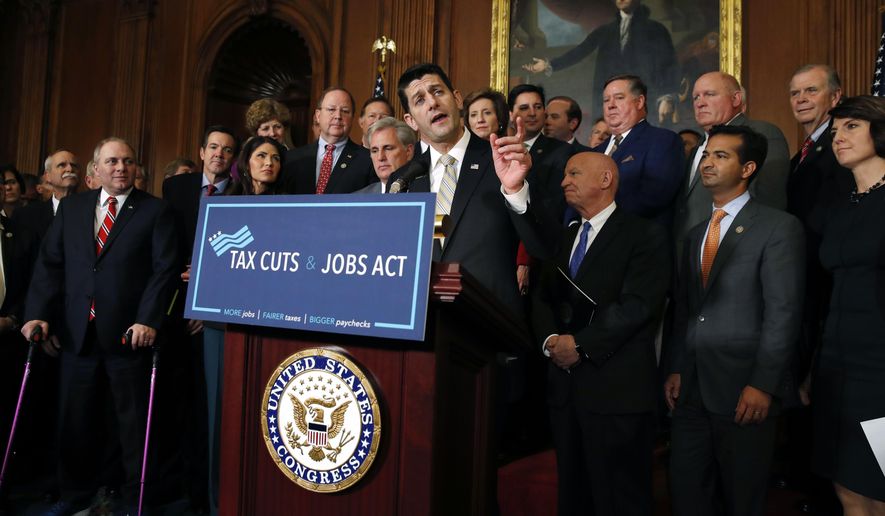 The GOP's House-passed tax overhaul would result in modest economic growth in the coming years and decades but would recoup only 10 percent of the revenue immediately lost by slashing rates, according to a study released Monday.
The plan would increase economic growth by 0.6 percent in 2018, a level that would drop to 0.3 percent by 2027 and 0.2 percent by 2037, according to the report from the Tax Policy Center.
The House's plan to cut taxes and allow businesses to immediately write off capital expenses would increase consumer demand and boost investment in the short run, but the effects would be muted because the economy is already at close to full employment, wrote TPC's Howard Gleckman.
The broader effects on the economy, meanwhile, would reduce revenue losses from the $1.5 trillion plan by about 12 percent over the first decade and 8 percent over the second decade, the report found.