House votes to expand offshore drilling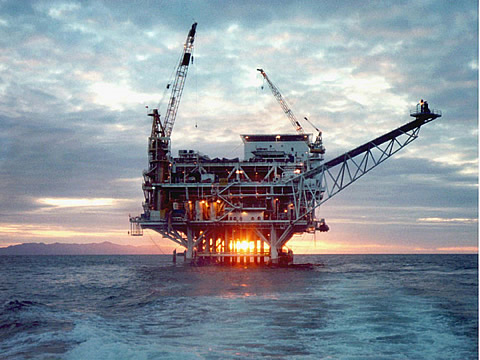 By Theo Emery, BostonGlobe Staff
WASHINGTON — The US House of Representatives passed legislation today to expand offshore gas and oil exploration to New England coastal waters and other areas where drilling is now banned.
The measure, which passed 243-179, is unlikely to advance beyond the House and would garner a veto from President Obama regardless. But the legislation highlights how energy and fuel prices have become one of the biggest political battlegrounds in the sharply divided Congress.
The bill makes no bones about its intent. Entitled the "Reversing President Obama's Offshore Moratorium Act," the legislation countered a seven-year moratorium President Obama imposed last year on new offshore drilling. The bill would require the federal government to offer offshore leases in areas believed to have substantial oil and natural gas reserves.
"This legislation ensures that the Obama Administration can no longer withhold valuable energy resources necessary to increase American energy production here at home," House Majority Leader Eric Cantor, a Virginia Republican, said in a statement. Cantor was among nine House members who didn't vote on the bill.
Members of the Massachusetts Congressional delegation condemned the bill, saying it would do nothing to bring down prices, would create unsafe wells, and would benefit oil and gas companies that don't need taxpayer assistance.
"Republicans in Congress seem committed to pursuing the same 'drill-only' policies of the past. This agenda may benefit 'Big Oil,' but it will not reduce gas prices or help Massachusetts families," said Representative John Tierney, a Salem Democrat.
GOP energy legislation in the Senate, which Democrats still control, does not include the offshore drilling provisions. Franz Matzner, the climate legislative director for the Natural Resources Defense Council, criticized the bill as political theater.
"It's pretty clear that it was way more about scoring political points than ever trying to move forward any kind of actual energy plan," said Matzner, who opposed the bill.