Houston to pastors: Forget your sermons, now we want your speeches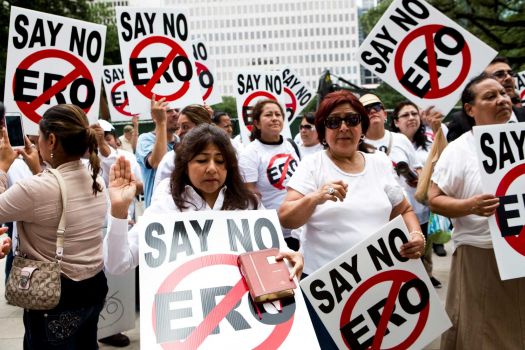 Five Christian pastors will no longer have to turn their sermons over to attorneys for the city of Houston. Instead, they will be forced to turn over their speeches related to the Houston Equal Rights Ordinance (HERO).
I don't mean to point out the obvious here – but what do those attorneys think a sermon is? It's a speech.
According to an amended motion filed Friday in Harris County, Texas court, the city's attorneys will no longer demand sermons related to homosexuals, gender identity, or Mayor Annise Parker – Houston's first openly lesbian mayor.
The amended subpoenas do require the pastors to turn over "all speeches or presentations related to HERO" – along with 17 different categories of information.