How's your first wife, Mr President? Obama's YouTube interview with woman who eats Fruit Loops from a bathtub turns into PR disaster as his bid to get down with the digital kids backfires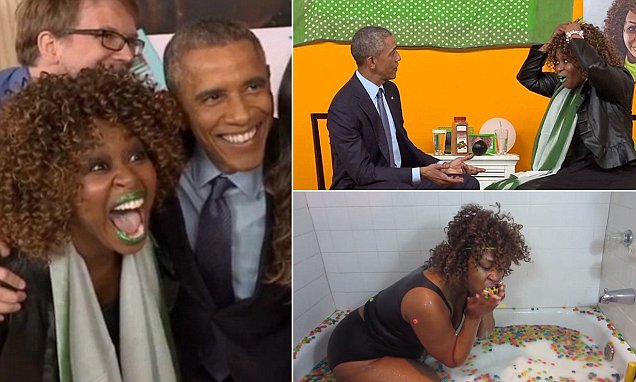 President Obama was asked about his 'first wife' in a PR-disaster interview on Thursday after picking three of the most popular YouTube content creators to interview him.
GloZell Green, a popular YouTube fixture known for her extreme acts like eating a ladle full of cinnamon, offered the president three samples of her trademark green lipstick as gifts for his daughters – and for the woman she called Obama's 'first wife.'
'You know something I don't?' Obama cracked before Green corrected herself and referred to Michelle Obama as 'first lady.'
But the PR disaster that was the White House's 50-minute-long 'YouTube interview' was a national joke before it was half-over.