Hundreds Inhale Pot at Surreal White House Protest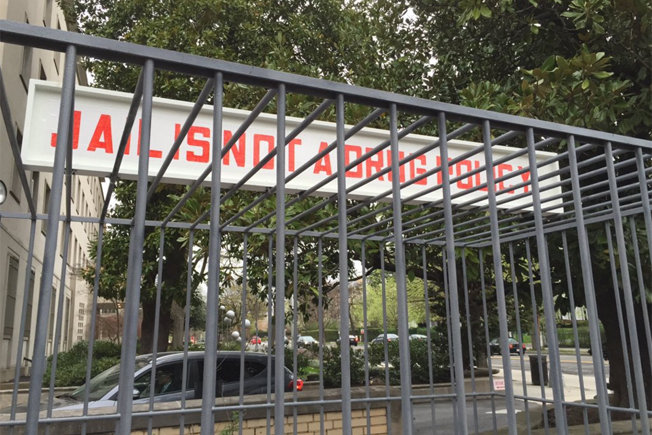 When the smoke cleared, nobody was arrested for participating in a large and blatantly illegal marijuana smoke-in outside the White House.
Attendees of the Saturday event, billed as "Reschedule 420" by the D.C. Cannabis Campaign, urged President Barack Obama to take action in his remaining months in office to reschedule marijuana — to allow greater research into its medicinal value — and to pardon jailed pot offenders.
Though many were willing to get arrested, it appeared that just two people, seemingly chosen at random from a smoke-filled crowd, were detained by police. One of them, Lauren Dove, who recently moved to the nation's capital from Colorado, said both received $25 public consumption tickets.
Dove says the police, who were from the local Metropolitan Police Department, not the also on-site U.S. Secret Service or U.S. Park Police, emptied her ceramic bowl of marijuana, which she says they took as evidence. But they allowed her to keep the bowl.