Huntsman addresses his Obama role in S.C. speech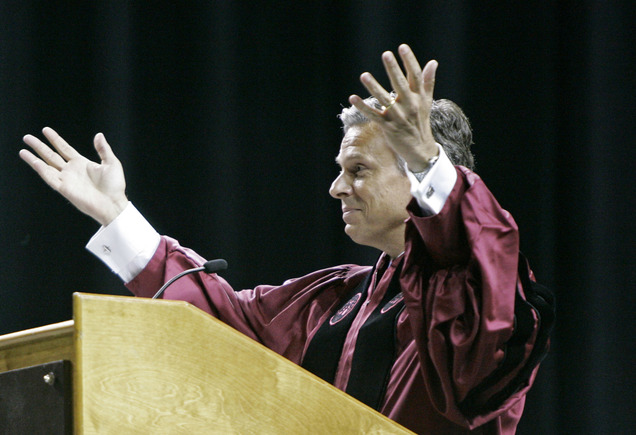 By Philip Elliott-Associated Press, The Washington Times
COLUMBIA, S.C. (AP) — Republican Jon Huntsman, weighing a White House bid, used his first formal event after stepping down as President Barack Obama's ambassador to China to confront the line on his resume that conservatives were most likely to declare a deal-breaker.
In a high-profile speech to the University of South Carolina, the former Utah governor said patriotism should trump partisanship and defended his two years in Beijing as the Democratic administration's top diplomat.
"Work to keep America great. Serve her if asked. I was — by a president of a different political party," Huntsman said, directly addressing the job that his rivals and critics hope to make disqualifier among the conservatives who hold great sway in the nominating process.
"But in the end, while we might not all be of one party, we are all part of one nation — a nation that needs your generational gift, energy and confidence," he told graduates, pitching himself as an above-politics figure and appealing to voters who have grown weary of political bickering.
Obama named Huntsman, a Mandarin speaker and former Mormon missionary to Taiwan, his representative in Beijing two years ago. Many believed Obama was sending a rising star in Republican politics — and a potential challenger in 2012 — to China to neutralize the threat.
If that was the goal, it didn't work.
To read more, visit: Â http://www.washingtontimes.com/news/2011/may/7/huntsman-addresses-his-obama-role-sc-speech/