Huntsman among secretary of State possibilities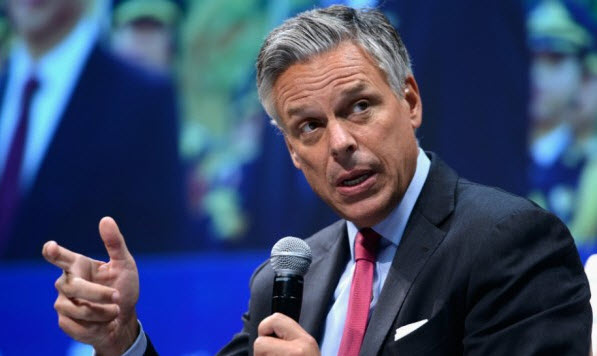 President-elect Donald Trump is reportedly open to expanding his short list of candidates for secretary of State to include former Utah Gov. Jon Huntsman.
Huntsman was one of the possibilities reported by The Associated Press on Saturday night, citing a source close to the Trump transition.
Huntsman, who ran for the Republican presidential nomination in 2012, previously served as ambassador to China and speaks Mandarin.
The AP reported that Trump is moving away from the two front-runners for the secretary of State position, former Massachusetts Gov. Mitt Romney and former New York City Mayor Rudy Giuliani.
Trump has twice met with Romney, the 2012 GOP nominee who criticized Trump's candidacy, but some of the president-elect's aides and allies have slammed Romney as a potential Cabinet pick.