Immigrant deaths increase on U.S.-Mexico border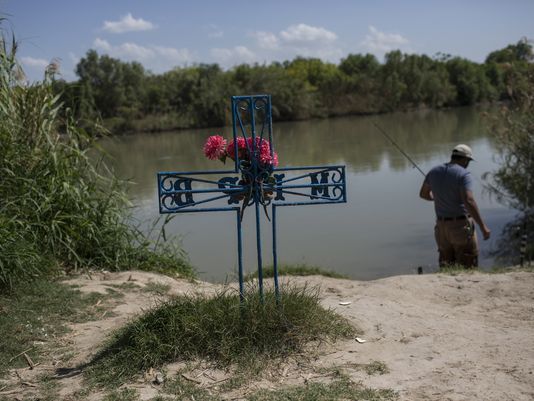 The U.N.'s migration agency said Friday that it has tallied an increase this year in deaths of people trying to enter the United States from Mexico even as illegal crossings appear to have dropped sharply.
The International Organization of Migration counted232 migrant deaths through the end of July, up from 204 a year earlier.
U.S. authorities have denied entry 140,000 times during the first half of the year, barely half of last year's count, giving a rough sense of how sharply illegal crossings have dropped this year.
Fifty bodies were found in July alone, including 10 discovered in a truck in San Antonio, Texas, the migration agency said.