Immigration boss who barred feds from terror suspect up for award, but agency won't say why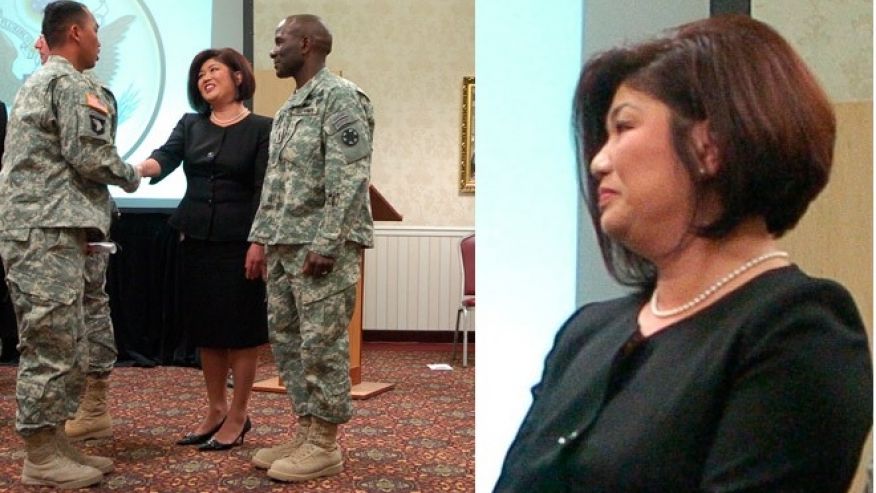 A U.S. immigration official blamed in a federal report for barring law enforcement agents from a suspect in the San Bernardino terror attack has been nominated for a prestigious agency award – but her bosses in Washington refuse to say what she did to earn consideration.
Irene Martin heads the San Bernardino U.S. Citizenship and Immigration Services office, where last December, she allegedly blocked five armed Department of Homeland Security agents from the man authorities say supplied the firepower in the deadly attack a day earlier. Although an Inspector General's report found she acted improperly, and then lied to investigators, FoxNews.com has learned she has been nominated for the Secretary's Award for Valor.
"To give Irene Martin an award for valor is insulting to all the prior awardees – the agents and officers who truly displayed valor and risked their lives to save someone else," said Jessica Vaughan, director of Policy Studies for the Center for Immigration Studies, a Washington-based research institute.
Department of Homeland Security officials declined to say what Martin did to merit consideration for the award, which is described as "the highest departmental recognition for extraordinary acts of valor by an employee or group, occurring while on or off duty" and is reserved for "those who have demonstrated extraordinary courage in a highly dangerous, life-threatening situation or emergency under extreme stress and involving a specific act of valor, such as saving another person's life or property."