Immigration critics find their champion in Trump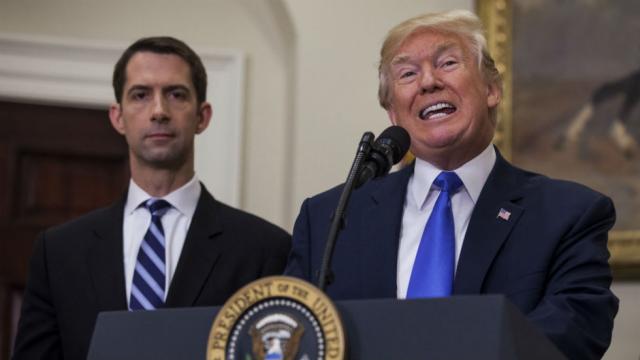 The White House's endorsement of legislation limiting legal immigration is a watershed moment for groups that have been pushing the idea for years.
Organizations calling for a reduction to legal immigration had in the past been relegated to the political fringes, with leaders in both parties shying away from direct support for their cause.
But the election of President Trump has fundamentally reshaped the politics of immigration, bringing their ideas into the mainstream debate.
Trump on Wednesday appeared alongside Sens. Tom Cotton (R-Ala.) and David Perdue (R-Ga.) to promote the Reforming American Immigration for a Strong Economy (RAISE) Act, which would cut legal immigration to the U.S. in half.
Some of the most prominent organizations and think tanks that advocate for reduced immigration, the Center for Immigration Studies (CIS), the Federation for American Immigration Reform (FAIR) and NumbersUSA, enthusiastically backed the bill.