In Congress, fears grow about lack of strategy on multiple battlefields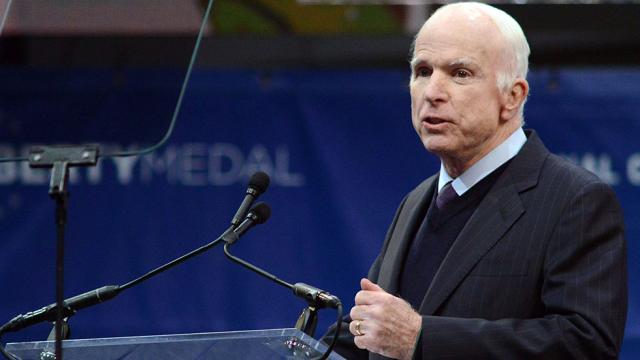 A series of events in the Middle East and Africa has stirred new questions about President Trump's counterterrorism strategy as the U.S. focus in Iraq and Syria shifts to stabilization, and the battle against the Islamic State moves elsewhere.
Taken together, the events call into question what long-term goals the United States has as it fights militants around the globe — and some critics of the administration are finding its rationale lacking.
"We have no strategy," Senate Armed Services Committee Chairman John McCain (R-Ariz.) said this week.
McCain was referring to Iraq, but he has leveled the criticism at Trump's approach around the world — just as he did with the Obama administration.