In reversal, Cruz endorses Trump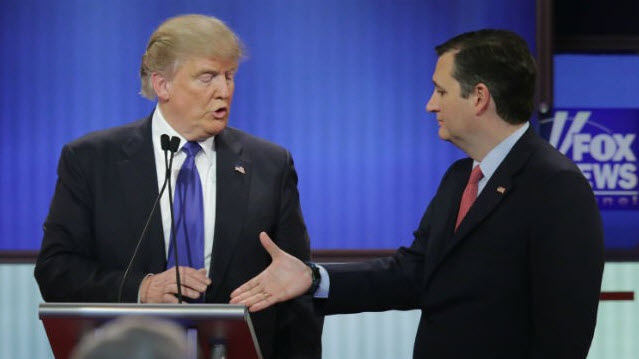 Sen. Ted Cruz (R-Texas) has endorsed Donald Trump for president, a stunning reversal after Cruz for months refused to back the GOP presidential nominee.
"Our country is in crisis. Hillary Clinton is manifestly unfit to be president, and her policies would harm millions of Americans. And Donald Trump is the only thing standing in her way," Cruz wrote in a Facebook post.
"A year ago, I pledged to endorse the Republican nominee, and I am honoring that commitment. And if you don't want to see a Hillary Clinton presidency, I encourage you to vote for him."
Cruz, who dropped his own presidential bid in May, acknowledged in his post that he struggled with his decision to support Trump, harkening back to his speech at the Republican National Convention in July when he was booed off the stage for refusing to endorse the business mogul.
"In Cleveland, I urged voters, 'please, don't stay home in November. Stand, and speak, and vote your conscience, vote for candidates up and down the ticket whom you trust to defend our freedom and to be faithful to the Constitution,' " Cruz said.