Inauguration protesters clash with police, as violence escalates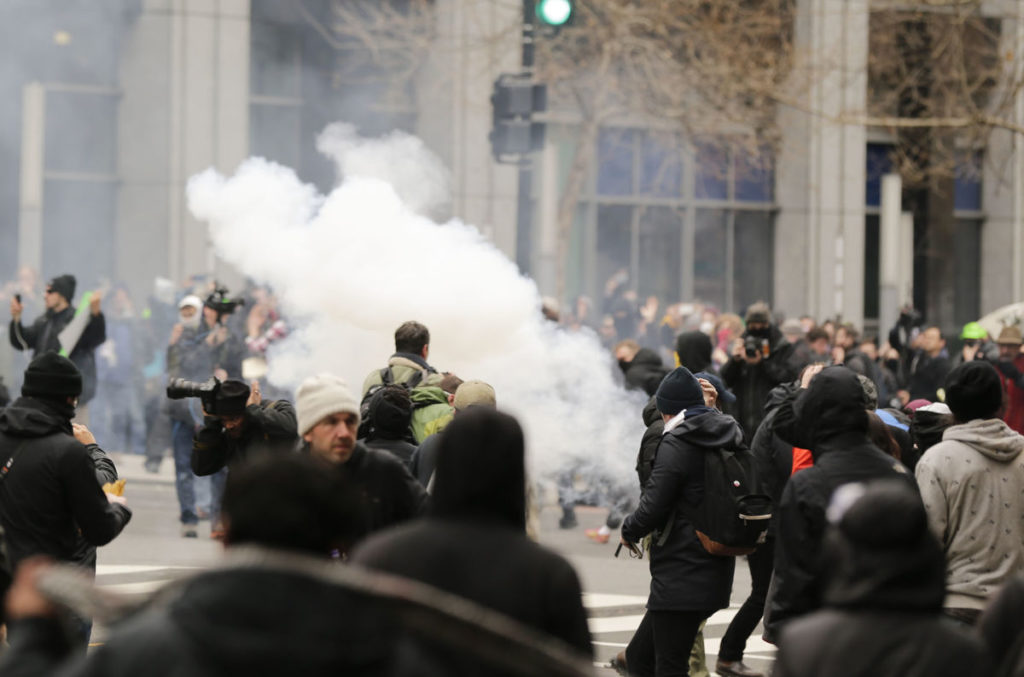 WASHINGTON – Violent and destructive Inauguration Day protests escalated Friday afternoon ahead of the ceremonial parade, as demonstrators smashed window fronts and clashed with police — who used pepper spray and tear gas to try and control the crowd.
Authorities said roughly 90 people have been arrested so far.
In the downtown Washington area, blocks north of the Pennsylvania Avenue parade route, black-clad protesters hurled rocks at police in riot guard who used pepper spray and explosives, known as "flash bangs," in response.
At least three officers from the Metropolitan Police Department, the District of Columbia's agency, suffered non-life-threatening injuries related to demonstrators smashing several storefronts shortly after noon — damaging a Bank of America, Starbucks and McDonald's about four blocks east of the White House.
A car in the area also was reportedly set on fire.