Indiana Gov. Mike Pence is Donald Trump's VP pick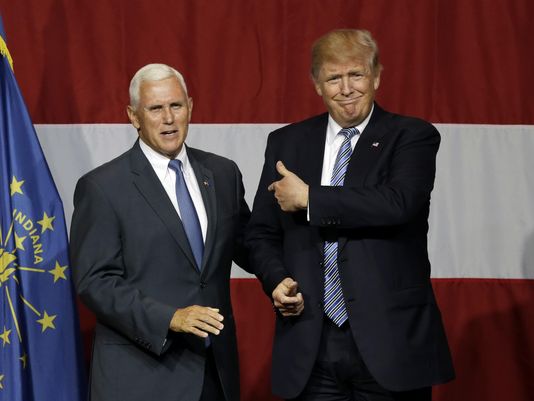 Donald Trump acknowledged via Twitter on Friday what the IndyStar confirmed Thursday: Indiana Gov. Mike Pence will be his running mate.
Gov. Mike Pence is dropping his re-election bid in Indiana to become Donald Trump's running mate.
IndyStar confirmed shortly after noon Thursday that Trump is planning to announce Pence as his selection for vice president. Several national news outlets, including CNN and ABC News, later reported Trump had offered the post to Pence and he had accepted, ending a weekslong casting call during which Trump vetted a handful of high-profile Republicans.
Trump had been scheduled to formally announce his pick at a news conference in Manhattan at 11 a.m. Friday, but delayed the event in the wake of an attack in Nice, France, that left more than 70 people dead.
The delay could leave Pence, who had already traveled to New York, in political limbo. He faces a noon Friday deadline to withdraw from the governor's race to allow Indiana Republican leaders to select a replacement candidate.