IRS boss Koskinen takes heat at impeachment hearing for faulty testimony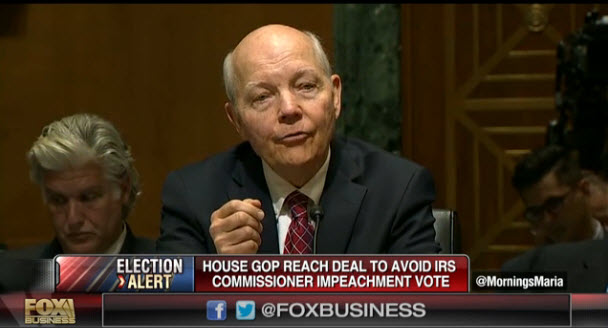 IRS Commissioner John Koskinen faced tough questioning Wednesday from Republicans at his Capitol Hill impeachment hearing, where he admitted "failings" in responding to congressional probes into his agency's targeting of conservative groups – but seemed unable to satisfy some lawmakers' concerns about 2014 testimony that later turned out to be false.
The commissioner maintained that he had not committed the offenses he's accused of, and that impeachment would be "improper."
But his 2014 testimony quickly emerged as a focal point. Koskinen, who was brought in to lead the agency after the targeting scandal flared, had told lawmakers in June 2014 that no emails had been destroyed since congressional investigations began. Yet backup tapes containing numerous emails had been erased by IRS workers in March of 2014.
Koskinen says he didn't learn about that until later, and reiterated Wednesday he believed his June 2014 statement was true at the time.
"The statement was not correct in light of that evidence," he acknowledged Wednesday before the House Judiciary Committee.