It's a very Trump Christmas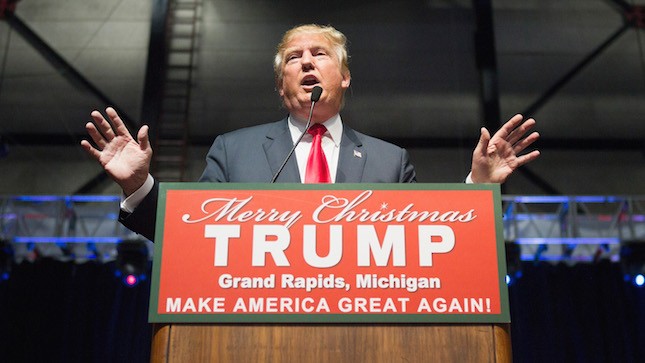 Donald Trump may be getting the best gift of all this holiday season, as he enters 2016 firmly on top in the Republican race for the White House.
The GOP presidential hopeful has proved the doubters wrong, solidifying a double-digit lead in national polls while running one of the most unorthodox campaigns in history.
Former Florida Gov. Jeb Bush (R) — who has seen his support plunge amid Trump's rise — predicted at a private Dallas fundraiser in mid-November that Trump would falter by the next GOP debate.
"Come December 15, Trump will be in decline," Bush reportedly said.