Ivanka Trump Introduces Her Father Donald at the RNC: He Is 'the People's Champion'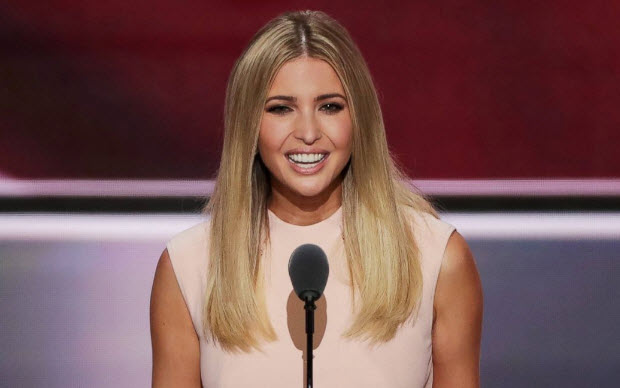 Ivanka Trump called her father "a political outsider" and "a fighter" while introducing Republican presidential nominee Donald Trump at the Republican National Convention.
"For more than a year," she said of his run for the presidency, "Donald Trump has been the people's champion."
Ivanka Trump, 34, described her father as the type of leader who transcended politics and said she personally didn't consider herself "categorically Republican or Democrat."
"Real change is only going to come from outside of the system," she said, highlighting the fact that her father is not a career politician.
She praised his fight during the Republican primary, saying that he was a "fighter" who "dug deeper" to prevail over a large field of candidates.