Jeb Bush to Obama: Stop blaming my brother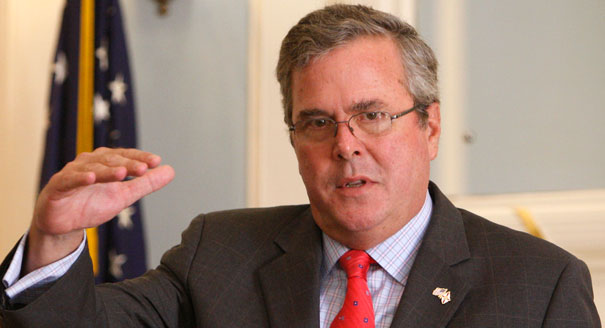 By David Jackson, USA TODAY
TAMPA — Jeb Bush says it's time for President Obama to stop blaming his brother for the nation's problems.
"I mean, look, the guy (Obama) was dealt a difficult hand, no question about it," Bush said on NBC's Meet The Press. "But he's had three years. His policies have failed."
Obama rarely mentions Bush by name on the campaign trail. But the president does say that Republican Mitt Romney is seeking to revive the economic policies that led to the financial meltdown of 2008, George W. Bush's last year in office.
On NBC, Jeb Bush said perhaps Obama should "offer some fresh new solutions to the problems that we face," but he added: "That's not going to happen between now and Election Day."
As our colleague Catalina Camia reported in OnPolitics, Jeb Bush also said he's not motivated to try and follow his brother and his father (George H.W. Bush) into the White House.
Jeb Bush declined to answer a question about his family's legacy.
To read more, visit:Â http://content.usatoday.com/communities/theoval/post/2012/08/jeb-bush-to-obama-stop-blaming-my-brother/1#.UDpzntZmTvo