Joe Biden and Barack Obama raise $11m in first 2020 fundraiser together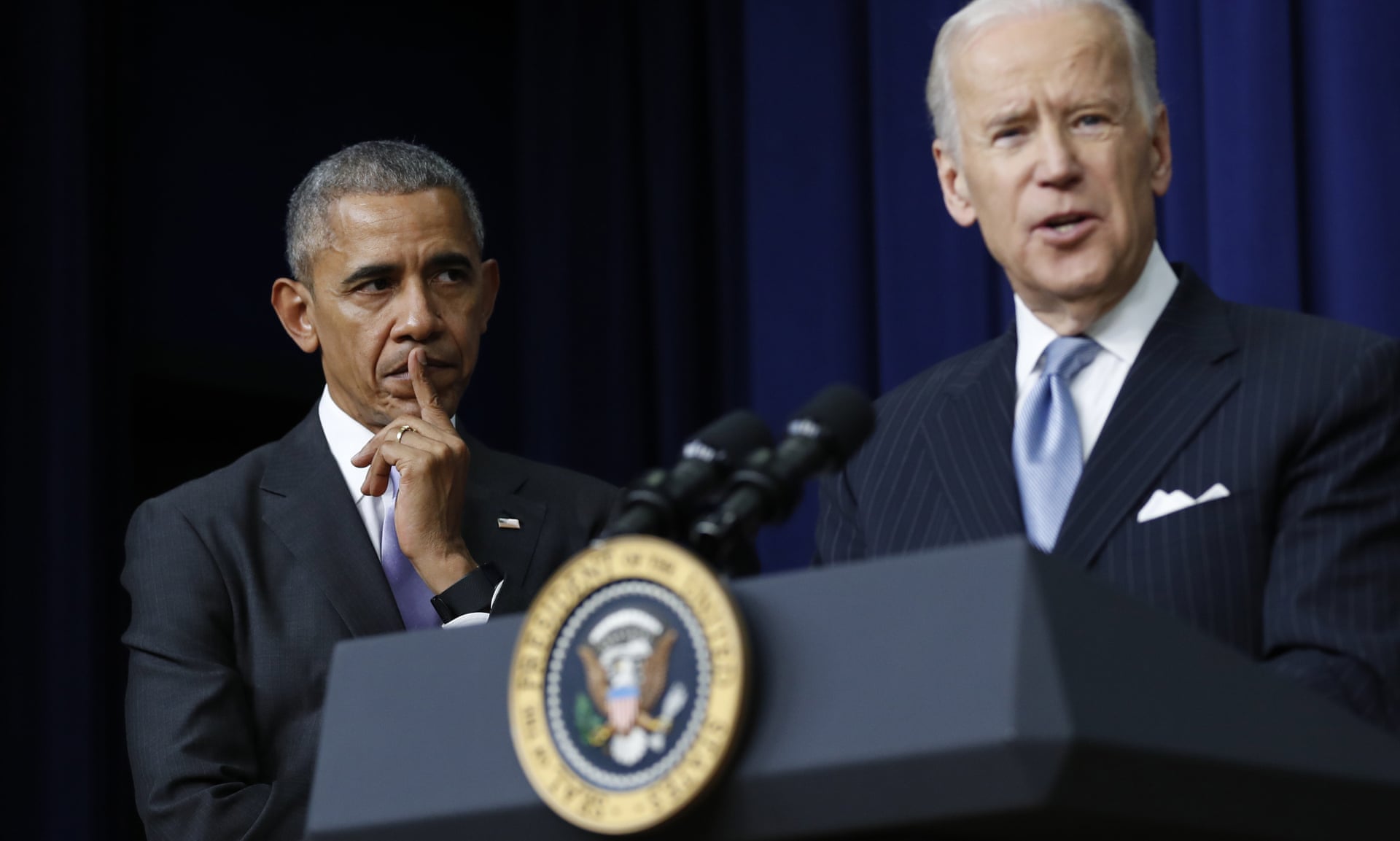 Barack Obama made his first campaign appearance alongside Joe Biden since endorsing him for president in April, helping raise more than $11m while warning Democrats against being "complacent or smug" about the presidential race.
The virtual fundraiser collected $7.6m from 175,000 grassroots contributors according to the Biden campaign. The former president and the presumptive Democratic presidential nominee also hosted a private online portion for high-dollar donors, which was not open to reporters, and brought in more than $3.4m.
It was the most money raised by a single event by the former vice-president so far during his presidential campaign, and came on the heels of the Democratic party and Biden's campaign out-raising Donald Trump in May for the first time.
At the event, however, Obama urged viewers to learn the lessons from 2016 and not take the election for granted. Referencing what he called a "great awakening" among younger Americans pushing for reforms, Obama said that "just because this energy is out there does not mean that it assures our victory and it does not mean that it gets channeled in a way that results in real change."