Joe Biden Is Leaning Toward a 2016 Run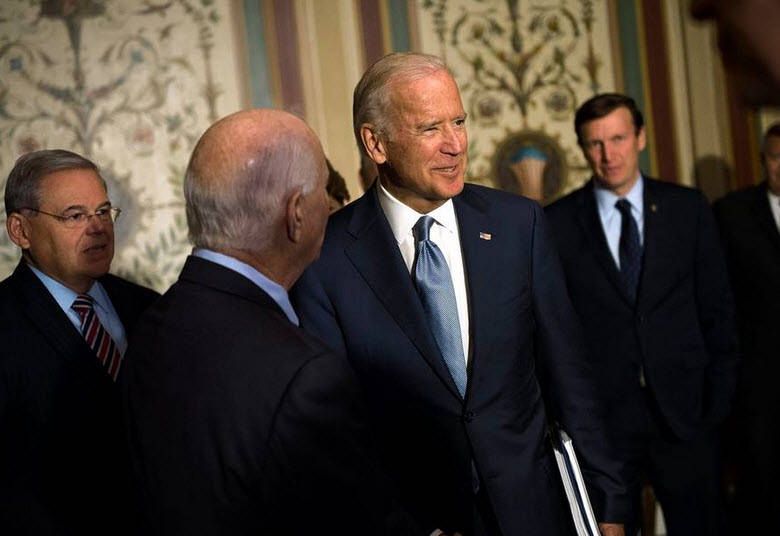 Vice President Joe Biden, who has long been considering a presidential bid, is increasingly leaning toward entering the race if it is still possible he can knit together a competitive campaign at this late date, people familiar with the matter said.
Mr. Biden still could opt to sit out the 2016 race, and he is weighing multiple political, financial and family considerations before making a final decision. But conversations about the possibility were a prominent feature of an August stay in South Carolina and his home in Delaware last week, these people said. A surprise weekend trip to Washington to meet with Sen. Elizabeth Warren (D., Mass.), a darling of the party's liberal wing, represented a pivot from potential to likely candidate, one Biden supporter said.
"The vice president has not made a decision about his political future," Biden spokeswoman Kendra Barkoff said. "Anyone speculating that he has made a decision is wrong."