John Kelly defends Trump on calls, lashes out at Florida Democrat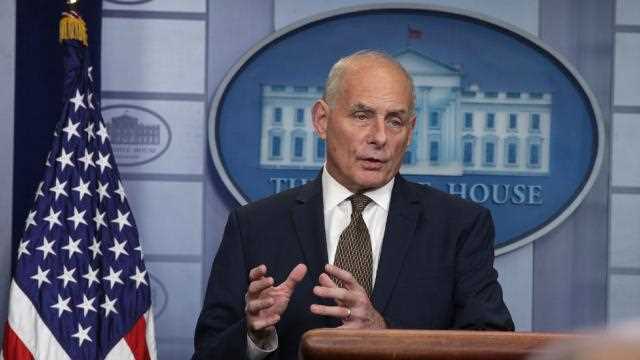 White House chief of staff John Kelly on Thursday delivered a stirring, personal defense of President Trump's call to the widow of a fallen U.S. soldier, pushing back on mounting criticism of the president's handling of the conversation.
Kelly said he was "stunned" by Democratic Rep. Frederica Wilson's (Fla.) negative description of Trump's call to the widow of Army Sgt. La David Johnson, who was killed during an ambush in Niger.
"It stuns me that a member of Congress would have listened in on that conversation. Absolutely stuns me. I would have thought that was sacred," Kelly said during a surprise appearance in the White House press briefing room.
After learning of what he called Wilson's "selfish behavior," Kelly, a retired Marine Corps general whose son was killed in battle in Afghanistan, said he was so taken aback that he walked for an hour and a half in Arlington National Cemetery to compose himself.