John McCain condemns Donald Trump over attacks on Khan family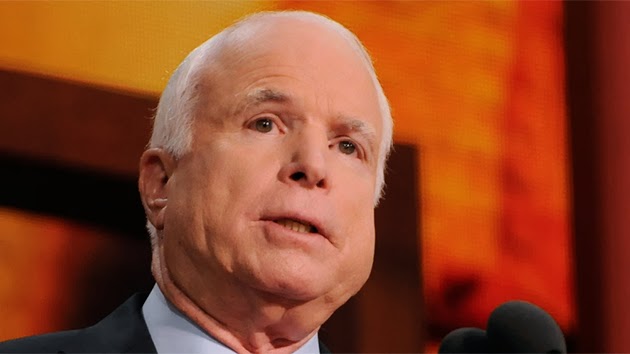 Donald Trump drew direct criticism from a leading Republican on Monday for upbraiding the Muslim American parents of an Army soldier killed in Iraq in 2004. But the GOP presidential nominee refused to back down from his attacks, and a former aide argued that the soldier would still be alive had Trump been president at the time.
The escalating tensions, coming at the start of the general election campaign, were the latest turns in a bitter exchange that is dominating the presidential race and has frayed Trump's already delicate alliance with GOP leaders.
Sen. John McCain (R-Ariz.), a respected figure on national security issues in the Republican Party, issued a written statement strongly rebuking Trump.
"In recent days, Donald Trump disparaged a fallen soldier's parents," said McCain, who was taken prisoner during the Vietnam War. "He has suggested that the likes of their son should not be allowed in the United States — to say nothing of entering its service. I cannot emphasize enough how deeply I disagree with Mr. Trump's statement. I hope Americans understand that the remarks do not represent the views of our Republican Party, its officers, or candidates."