John McCain on Notice: Trump's coming for you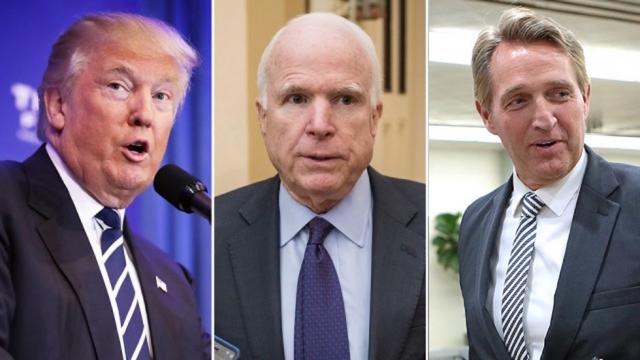 President Donald Trump is heading to Arizona next week, setting the stage for a battle with two of his most vociferous GOP critics — Arizona Sens. John McCain and Jeff Flake.
Trump is scheduled to hold a rally Tuesday at the Phoenix Convention Center, and has already teased a big announcement, fueling speculation that he may endorse Arizona Treasurer Jeff DeWit as a primary challenger to Flake, who faces reelection next year.
In his new book, "Conscience of a Conservative," Flake called on Republicans to stand up to Trump if he is damaging the GOP.
He also criticized Trump for the "strange specter" of showing "affection for strongmen and authoritarians" such as Russian President Vladimir Putin and Egyptian President Abdel Fatah al-Sissi.